Alex Kruglov
Founder of Pop.In
Silicon Prime is the strongest dev team with whom we have had the pleasure to work. It's a team that manages expectations and delivers projects on time and on budget. They excel at communication and deliver the full stack needs - from project management to QA. Most importantly, they take ownership of their work and engage as full time team members, never treating their client as a one-off project. Recommend Silicon Prime without reservation and happy to provide a direct reference if you'd like to hear more.
Pop.in, a brainchild of a funded startup, is a mobile app that makes game nights more fun. The app serves as a virtual meetup space for people all over the world to play globally popular games, earn prizes and make social connections by interacting face-to-face online. Pop.in is the only app that facilitates game play while users are on group video with each other and does so at scale with unlimited concurrent players
The Challenge
.
Pop.in has achieved initial success as a video chat app. To gain competitive advantage, the founders wanted Pop.in offer games and significantly increase capacity to host users at the earliest. They also wanted to elevate the quality of streaming video and improve user experience. The challenge is the client was using React Native as their main framework—which was a decent start, but became limited and inflexible to scale up. On top of that, the client also wanted to maintain its original back-end while fulfilling the business goals.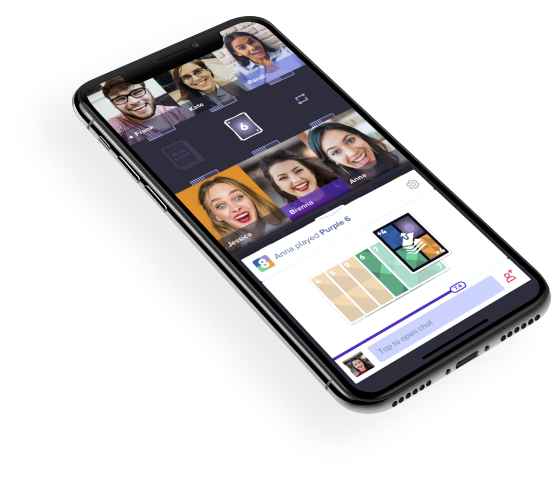 The Process
.
SiliconPrime was selected as a technical partner for Pop.in. Armed with years of development experience, SiliconPrime team determined a switch from React Native to iOS and Android native languages would create a great latitude for more features as well as for support, expansion, and maintenance of Pop.in in the future. Building brand new apps based on existing back-end requires a lot of thoughtful considerations, strategic calculations and careful planning in order to ensure seamless experience for users.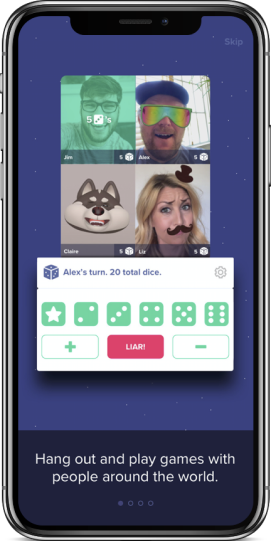 For each game launch, SiliconPrime conducted an analysis to provide a specific strategy for common logic shared between new and current games. The team provided consultation and engineered important improvements such as game flows, chat, and host-a-game features with an intention to make them intuitive and easy to use. New features like player incentives powered by emerging AI and cryptocurrency have been added to make user experience more exciting and unique.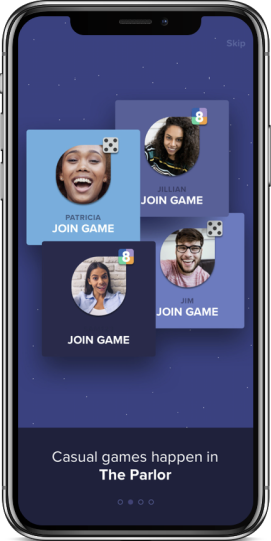 Understanding video resolutions, along with frame rates, are key elements to the quality of live streaming, SiliconPrime discovered a proper resolution for each game's layout which helps the interfaces always look great and stay consistent across different devices. The layout was purposely designed to be changeable to suit each game without a need to update the application.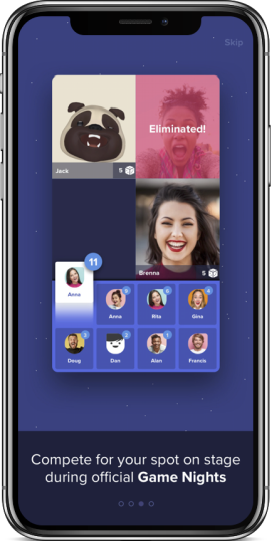 SiliconPrime successfully delivered completed IOS and Android applications with features and improvements set in the initial plan and continues to partner with Pop.in to add features as the client requests.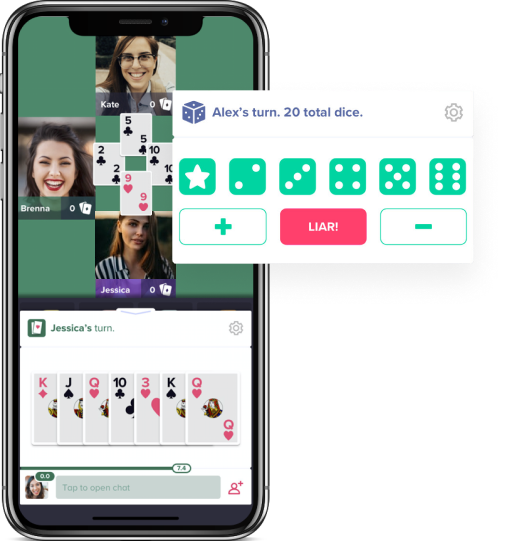 The Impact
.
Pop.in has received overwhelmingly positive reviews and was rated 4.7+ star on both App store and Google Play. Pop.in app downloads have jumped 80%. Pop.in saw an extreme improvement in game room capacity: from 5 to 1,000+ players in a room at the same time—a 20,000% boost. The streaming quality soared to 80% smoother. Pop.in was well adopted by users from different genders, locations and generations from Gen Z, Millennials to Boomers —among those are TV personalities and celebrities who are big fans of the app and regularly host games on the platform such as Jojo Simmons, Erika Alexander, John Lehr, Lil Twist, etc. Pop.in has become not only an online platform for people to play and hang out, but also a destination for offline meetups and new friendships.
The Technologies
.